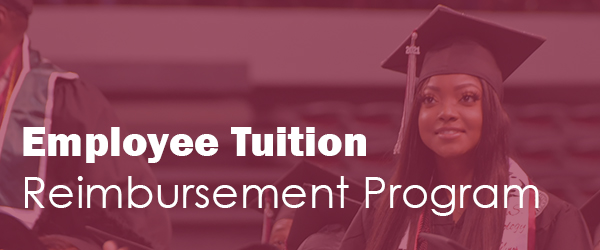 Education is a priority at Texas Southern University ("University"), and an educated workforce is one of the University's most valuable assets. The University desires to institute the Employee Tuition Reimbursement Program ("Program") to provide employees access and support to pursue their education for professional development. The Program is designed to support employee development through formal education, prioritizing the attainment of baccalaureate degrees and beyond at the University. This Program is only for courses taken at the University.
Polices & Eligibility
Application Deadlines
Summer I 2023: June 8, 2023
Summer II 2023: July 13, 2023
Fall 2023: September 13, 2023
How to Apply
Complete the application form below and email it to Stacie Hawkins in the Office of Human Resources at stacie.hawkins@tsu.edu.