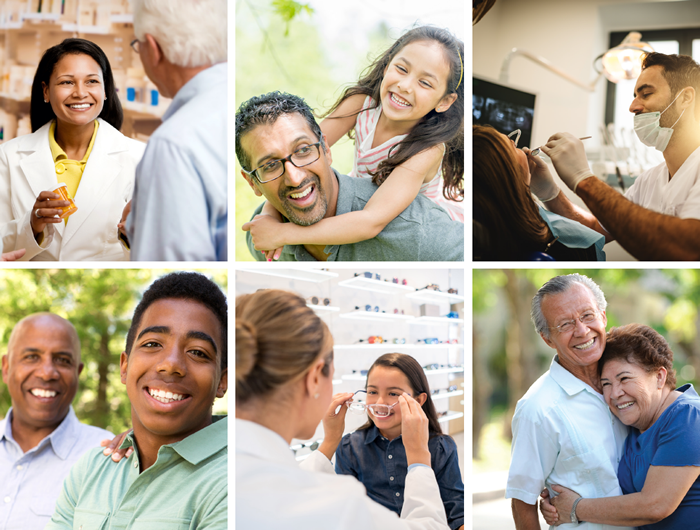 It's Still HealthSelect, but Blue Cross and Blue Shield of Texas (BCBSTX) will be the new Plan Administrator

If you are enrolled in HealthSelect of Texas or Consumer Directed HealthSelect, Blue Cross and Blue Shield of Texas (BCBSTX) will replace UnitedHealthcare as your health plan administrator of September 1, 2017. If you are enrolled in an HMO this change will not affect you.
Through August 31, 2017, you should continue to use your UnitedHealthcare ID card and call the current UnitedHealthcare Customer Service line at (866) 336-9371 for information about your current coverage or individual claims information.
BCBSTX will not have access to claims information until September 1, 2017.
BCBSTX will send letters and make telephone calls to participants who may be affected by certain changes. For example, if your primary care physician (PCP) or specialist may no longer be in the HealthSelect network, you will be notified. You may also receive a follow-up phone call from a BCBSTX representative if you are currently enrolled in a UnitedHealthcare disease management program. Be sure to answer or return phone calls if a BCBSTX representative calls you.
---
For answers to your Questions about the Healthselect Transition, please Click Here

---
Summer Enrollment 2018
June 25, 2018 – July 27, 2018
Summer enrollment is the once-a-year opportunity for employees to make changes to insurance benefits and/or TexFlex spending accounts without a qualifying life event (QLE). Changes made during Summer Enrollment, June 25th through July 27th, will be effective September 1, 2018.
Employees will have two (2) opportunities to make Summer Enrollment insurance changes:
ERS has designated July 9th through July 21th for TSU employees to make insurance changes via ERS On-Line (https://benweb.ers.state.tx.us/psp/bprd/) account; or
From June 25th through July 27th, TSU employees may complete a Summer Enrollment form by visiting Human Resources, located in Hannah Hall Building, Room 126.